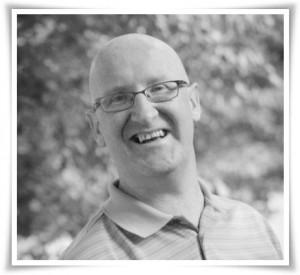 Since January of this year, my wife and I have had the fortunate opportunity to sit under the preaching ministry of Pastor Phil Morgan (left), senior pastor at First Assembly of God in Brookfield, Connecticut.
As a pastoral intern here at First Assembly, Pastor Phil Morgan has been instrumental in helping me improve my preaching ability through expositional study of the Scriptures.
One of the distinct emphases of the pastors at First Assembly is the focus on expository preaching on a weekly basis. Whenever the church gathers for a study of the Word of God, the way in which the text is communicated is by exposition.
What follows is a brief interview I had with Pastor Phil regarding the significance of expository preaching in pastoral ministry.
Why do you like to preach expository sermons?
For a number of reasons, but primarily because expository preaching is Biblical preaching, and that is the only kind of preaching worthy of the name. If I'm not preaching the Bible, what am I preaching? My own philosophy? In the book of Nehemiah chapter 8 we read about how the priests under Ezra's leadership read the Scriptures out loud and then "gave the sense and helped (the people) to understand the reading." That's the simplest and best description of expository preaching I've heard. That's my task as a preacher called by God. Incidentally, I've also found it to be the most personally satisfying kind of preaching to undertake.
Where did you learn to preach Bible exposition?
My Bible College training included several courses on preaching in which expository methods were covered, and one dedicated semester specifically on the subject of Expository Preaching. Then in recent years I was privileged to be able to take several weeks of in-service training in Memphis, Tennessee, under the late Dr. Stephen Olford – a great champion of expository preachers. All this has helped to shape my preaching, but I have to say that the greatest part of my education came as I was growing up listening to systematic expository preaching week after week. My father, Aeron Morgan, was the main preacher I listened to all those years, and he was committed to expounding the Scriptures in every church he pastored. I learned more listening to his outstanding ministry than from any other source, book or training since.
Which 3 or 4 people have influenced you the most concerning expository preaching and why?
I've already mentioned my Dad. He was the most influential overall because of my close relationship with him, and those very formative years that I spent listening to him preach. John Macarthur, Stephen Olford and more recently Alistair Begg have all helped me by modeling; I've listened to many hours of each of them expounding texts in their own preaching ministries. Martyn Lloyd-Jones was peerless in the 20th Century, as far as I'm concerned, and reading both his sermons and his book "Preaching and Preachers" has been very important. And one more: Haddon Robinson has helped me at a more technical level to analyze and understand the craft of expository sermon construction. Every preacher should stop right now and not preach another word until they have grasped the chapter entitled "What's The Big Idea?" in his book Expository Preaching.
What is the benefit of expository preaching for a congregation?
Understanding and then applying God's Word to our lives is the central priority of Christian discipleship. No other form of preaching is as helpful in that process. Also, a commitment to systematic exposition will help to keep a pastor grounded in the whole gamut of Scriptural emphases, and away from just preaching his favorite topics. So it brings great balance to the church.
Would you recommend that personal Bible study be conducted in an expository manner, if so, why?
I think some of the basic study methods that a preacher uses to prepare expository messages are just "best practices" when it comes to any reading of the Bible. For example, making sure you follow the basic laws of hermeneutics (Bible interpretation). So, I'm not sure it's really important that a person sits down with the conscious intention that they are going to "exposit" the Scriptures, but they ought to always be seeking to rightly understand what the text is saying contextually and historically, and then make application of it's truth to their life today. That is, essentially, all that good expository preaching does. This is another "gift" the faithful preacher gives his congregation. His preaching models what it is to "rightly divide the Word of truth", and over time his listeners will be learning how to approach the Scriptures by watching him bring the fruit of his own Bible study to the pulpit.
How does expository preaching contrast to much of what is preached on Christian television, i.e., TBN, etc.?
Well, they are antithetical. Perhaps the best way to state it is simply that if all of these television preachers had been committed to expository preaching, and the proper hermeneutics required for that, then the quasi-preaching that is so prevalent today would simply not exist. It could not have developed. What I see on television is largely just very careless handling of Scripture. I see lots of "eisegesis" rather than exegesis. A renewed commitment to expository preaching is the much needed cure to the disease of Biblical illiteracy plaguing the church. Christian television is both a chief promoter of and a clear result of this widespread illiteracy.
John MacArthur of Grace Community Church in Garden Grove, California provides a brief audio explanation of what is
expository preaching
.